I've been planning to write this post for months, but wanted to collate as much info and evidence as possible before shooting my mouth. I haven't seen anyone else tackle this issue yet and it's about time someone did.
**Serious face**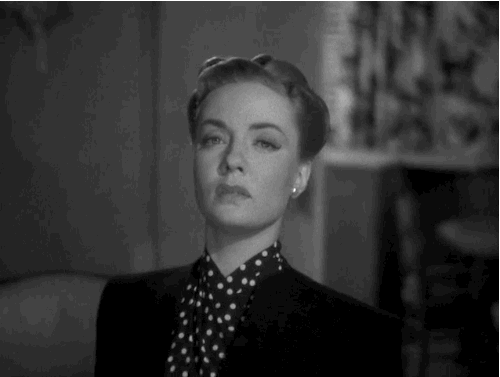 Over the past few years, there's been a huge shift in the paint industry.  Read this:
"Since the latest Volatile Organic Compounds (VOC) Regulations came into force in the UK back in 2010, many paint products containing high levels of VOCs – the solvents that determine a paint's viscosity, flow and drying time – were no longer be able to be manufactured." Dulux
Ok, that's very interesting, Karen, but what does this actually mean?
I'll tell you. It meant the paints we're used to painting our wood/metal work with have had to change in order to comply with the new VOC regs. Oil or solvent based paints as we knew them could no longer be sold because of environmental reasons. You know how old school gloss paint stinks and takes ages to dry? It's also really bad for the environment.
"This marked a huge shake up in the paint and coatings market and left many professional appliers looking for alternative products that provide the results they require while complying with the legislation. Water based paints, with their naturally low VOC levels, have fast become a popular alternative." Dulux
This is great! Anything that's better for the environment gets a thumbs up from me. What gets a middle-y though is that fact that nobody's really informed us, the customer about how this changes things, in practice.
Erm, ok, why would anyone bother telling us? Paint is paint right?
Well yes, but as in Animal Farm, "All paints are equal, but some paints are more equal than others." More often, i'm finding myself steering people away from well loved paint brands and onto others in order to avoid some of the problems i've had with paint in the past.
What's the problem?
The problem is, most of us have already used solvent based paint on our woodwork and metalwork at home. So now, when you want to touch up or re-paint your existing skirting and architraves, it's not as simple as popping down to your local DIY warehouse and picking up any old pot of eggshell. You've got to get yourself clued up.
Why?
Because, if you apply a water based gloss/eggshell directly onto solvent based woodwork paint it will just chip, scratch or peel off. You know, how if you dropped a bit of oil into a glass of water, they just separate don't they? The solvent in your old gloss paint forms a barrier which repels the water based paint from ahering. So before using any water based eggshell/gloss, you now need to use a water based primer too. A "brand specific" primer or undercoat is required to improve the adhesion between the old surface and new top coat of paint.
Oh.
Indeed. Don't get me wrong, water based paints are way easier to use than their solvent based counterparts: Less smell, quicker drying times, easier to work with, a doddle to clean up afterwards and way better for the environment. All great. But then when you're all finished and the first thing you do is dink your woodwork and see all that hard work "chip off" it's pretty infuriating. Everyone claims water based paints are as good if not better than our old skool paints. I'm not 100% convinced.
Here's been my experience so far:
---
VALSPAR
My first time working with Valspar in 2015 was a mixed bag. Their emulsion was absolutely fab. I prefer their basic paint compared to the premium as it has a much more matt finish with great coverage. The woodwork and metal paint, however, was rubbish. Valspar is pretty new to the UK paint market, pushing Dulux out of B&Q's across the country. It was now Valspar over on the paint mixing desk. When I went to get paint mixed for the Blue Room project, DID ANYONE TELL ME I NEEDED TO BUY A SPECIAL WATER BASED ACRYLIC PRIMER FOR THE WOODWORK?
No, no they bloody didn't. And this is something I have issues with. If you've got trained staff on a paint desk, having one to one conversations with customers about what paint they would like mixing (because Valspar mix every colour right then, right there) why on earth aren't they explaining the need for primer?
As you can probably imagine, the adhesion of this matt eggshell onto what was a solvent based satin finish, was rubbish. I remember tweeting Valspar to ask why their eggshell felt just like emulsion and didn't get a reply. I just kept painting and painting it on in order to build up the layers. Even then, it still wasn't great. My first lesson learned. Always buy the primer if you're using Valspar woodwork paint.
So I did. For the next project where Valspar featured; The Sherwood Forest project.
You can see the grey primer on the skirting, architrave and radiator here ready for its coat of dark green paint.
Two coats of Valspar eggshell paint went on very nicely and dried super quick. But it still chipped off. Man, I was so pissed off at this point. The solution? I had a solvent based paint colour-matched at a local paint specialist and I repainted all of the woodwork myself. **sigh**
The only places where i've had any luck with Valspar's woodwork paint has been when i've used their primer and paint on a completely bare surface (untreated timber doors and brand new, pre-primed MDF architrave).
So unless you're willing to sand your woodwork right back to basics, i'm not convinced their water based paint is quite cutting it. Not for high traffic areas anyway.
FARROW & BALL
The first time i'd ever worked with Farrow & Ball was actually in 2016. Late to the party as ever.
It was used throughout three rooms in a large Victorian refurb I was working on. When I placed the order, admittedly, I had no idea Farrow and Ball had pulled all their oil based paints. And again, nobody advised me to purchase a specialist undercoat for the eggshell either.
The paint was delivered directly to the property and the decorating began before I managed to get back on site. Even the decorator wasn't aware of Farrow and Ball's paint change. In fact he only realised half way through when his "oil based paint brush" was dragging in the water based paint. So, if a full-time professional decorator isn't in the loop with all things "paint", where does that leave the layperson? Where does that leave us lot standing staring at shelf after shelf of paint wondering which tin to pick up and take home?
Just looking at this image above makes me feel immensely sad as I know what came next. I won't go into detail, let's just say, there was a fair amount of remedial work to sort on the landing where the paint hadn't adhered to the doors.
I keep on learning….
With all of this in mind, I was quick to advise my clients from the Drawing Room project about 100% needing to use the F&B primer before using Stiffkey Blue on their woodwork and radiator. I didn't want the same situation to occur again.
The result? It still chipped off. They sanded everything back before priming too.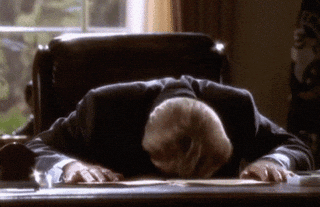 At this point, I never ever wanted to see or use a water based paint on woodwork again.
LITTLE GREENE
Luckily, Little Greene still sell a traditional oil-based eggshell and gloss, which they manufacture using naturally occurring vegetable oils, keeping in line with the VOC regs. Hoorah!
I've since used this paint, both the eggshell and gloss finishes in two projects:
And it's been wonderful. The gloss finish is beautiful and most importantly, doesn't chip or peel.
You can read more about the two William Morris bedrooms here and the Upper Brook Street project, with its Black Jack door in Traditional Oil Eggshell here.
DULUX
I've yet to try Dulux's water based eggshell, maybe I should have, so I could have added it to this post. I stuck with their solvent based eggshell for our loft spaces, which behaved exactly as I would have expected.
Although a good friend has recently painted her woodwork in Dulux's water based eggshell (after priming) and is really happy with the finish. So there is hope yet perhaps? I need to continue investigating….
I don't want to sound like i'm brand bashing, it's not about that. I would LOVE to see paint brands solve this issue so we can all move over to water based products. But these brands have also got to let people know this is a "thing".  This is a real problem for those of us who are working in people's homes, keeping budgets in check and tradespeople sweet. Not to mention wanting to give the client the best service you possibly can.
Hmmm, this is all very confusing. How do I tell if a paint is water based or solvent based?
Yes, it is isn't it. But there is a simple way to work out which base your paint uses. Turn your can around and take a look at how you clean your paint brush. If you can rinse it with water, it's water based. If it says to use white spirit/turps, it's solvent based. Simples.
Painting woodwork is one of life's more tedious jobs. Not one you want to have to keep on top of. Or even want to do annually. Once it's done, you expect it to last a few years don't you? So, i'm just sharing my experiences with you to save you the hassle of re-painting chipping and peeling paint. I'll probably be struck off a few invite lists for posting this, but my blog has always been about telling it like it is, sharing my projects and experiences and most importantly, it's here to help you lot out. Someone's got to write this stuff no?
I'd be really interested to know your experiences on this guys? Did you already know about this? Any paints you swear by? Any you've sworn off? Let me know.
---
** Update 22/04/21 **
Well it seems this post (along with painting UPVC) is still in my top two posts of all time. Since I wrote this post, i've become a huge fan of Benjamin Moore paints (all water based) and wrote about using them for the first time here in 2019.
Benjamin Moore #paintlikenoother.
I've since used their paints for several projects and have been really happy with it on both walls and woodwork. Read all about it by clicking the link above.
The last three years have been a real eye opener for paints with many overseas brands and new UK brands hitting the market. When I get chance, I will write up another post with everything i've learned and add the link here. But for now, my go-to brands are:
Benjamin Moore – all water based
Little Greene and Paint and Paper Libary – offer both water based and eco friendly oil based options
Until next time…