Hello everyone, apologies for the radio silence this week, it has been a ridiculously busy week AND i've been waiting for my husband to pull his finger out and finish writing something. Yes, this week everyone, you will get to read the design ramblings of him indoors (or should I say, "him outdoors"). He's finally sent in his homework…. i've had a good read, and actually it's really good (she says begrudgingly). It's about how he made his own garden workshop which is perfect if you're someone  looking for inspiration on how to build your own garden building/workshop/man cave/she-shed/home office/garden pod…. so many names for these additional rooms. So without further ado…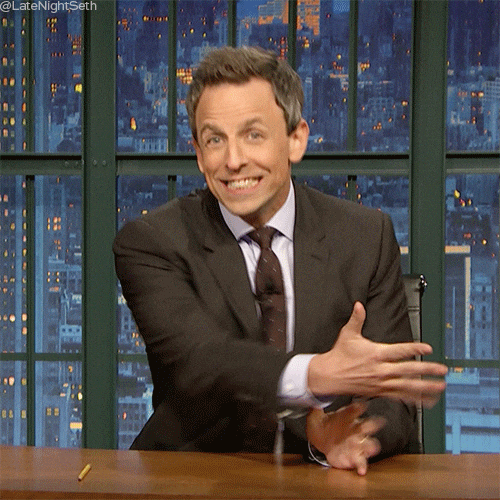 Iiiiiiiit's Mr Making Spaces!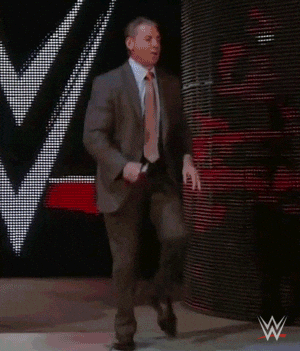 **crowd goes wild**
" What's that…you didn't sign up for this? You didn't. Sorry to invade this sacrosanct space of beautiful interiors, design and styling. I'm here to talk about anti-style. Yes…it's the world of sheds.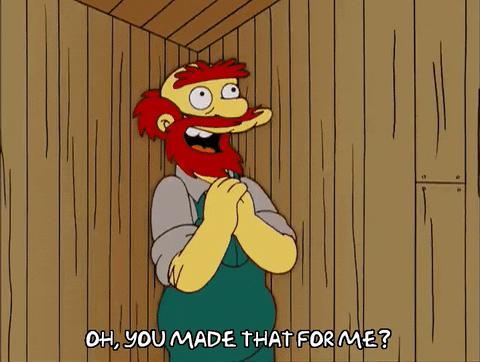 During my 39 years on this planet, I've learned a few things about life. Here are some:
Men like a bit of solitude now and again*
Men want to build a house*
Men are good at mid-life crisises…crises…crisii…y'know*
Interior designers like to constantly paint, style, move, fluff etc to the point where one can return home and have to check the number outside the front door (actual fact)
(* – denotes a fact that is almost certainly a gender stereotype.)
Cometh the hour, cometh the shed.
During my first crisis, I bought a classic Mini, so did the decent thing, and bought it a green keeper's shed to live in. Oh those halcyon days of classic car ownership…
I got over that crisis, and stumbled across a new one: I took up lycra…and cycling. This semi-socially acceptable mid-life crisis still needed an outdoor space. As our house became Karen's canvas for her work, I needed my own outdoor haven.
Interiors by me
Exteriors by Kaz
Now this thing sat atop a concrete base where a stone built garage had once existed. In order to build myself my workshop of dreams, I needed to move this thing first. How to move a massive shed? I didn't think much of history in school, but picked up a couple of things… I went full Ancient Egypt, using scaffold poles kindly dropped off by Bond Scaffolding, Leeds, to roll the old girl across a runway of OSB sheets (that would later become the roof) to her temporary resting place** on the other side of the garden. This cleared the space for what would become my finest moment as a grown up. But first, I had to measure up and hit the notebooks, graph paper and laptop.
(** – I managed to flog the old shed on Gumtree for the princely sum £150)
The key to the project was planning. I'm a watcher and learner, and I did labouring for a year a long time ago, so set about scouring the internet for others who had tackled the task. I found a couple of instructional blogs and borrowed Karen's architect's rule.
I'm a measure twice, cut once kind of guy, so I measured up for what timber I would need, and then figured out how to make the thing water tight. I opted for a couple of rows of red brick, a layer of damp proof, a timber frame structure, Karen suggested a mono-pitched roof (which frankly was an excellent idea) and then I just had to work out what to shroud the thing in. I opted to cover the structure in a waterproof breathable membrane as I wanted to keep my bits and bobs as dry as possible for as long as possible, and used Onduline Onduvilla, corrugated bitumen roofing tiles to give the birds a comfortable resting place whilst keeping the weight down.
I had always planned to use a simple feather-edge board to finish the outside, and we were lucky enough to have salvaged a couple of uPVC windows from our old patio door. I used a variety of black uPVC products around the roof, windows and door frame having spent way too long gawping at sheds, outbuildings and loft extensions around Leeds (and beyond). The key to any successful project is understanding how different materials meet and interact. Water has a funny way of finding you out if you slack on this one.
The timber arrived along with my annual leave…and the beast from the east, which made for an interesting four days, but this happened:
Old workshop moved from one side of the garden to the other. And snowed on. A lot.
I'm not here to give a blow by blow account of how I put the thing up, but will say this; never underestimate the power of YouTube. Apart from getting a hand lifting the left-hand wall into place (I had to pre-clad it as I couldn't squeeze down to clad it once up), I managed this on my own. Admittedly, I am stubborn / bloody-minded / an idiot (yes, thanks Kaz), but it is amazing what you can achieve with zero training. Here are some progress pics…
I did a lot of shed research before I took the plunge here. For something of this ilk – 4.2m x 2.6m – I was looking at the thick end of £5/6k for something that looked like it would stand the test of time. I'd papped myself as my finger hovered over the 'complete order' button for the big timber order (which alone came to over £400), but the bill for the building materials to complete the exterior to this point was just over £1,750.
Laying the bricks took a day. To get the structure up, shrouded in the membrane and latted took four (weather interrupted) days. The outer cladding, windows, and door frame took another three days.
I called on our friendly neighbourhood joiner to hang me a pre-bought custom sized door. The pitch of the roof, the internal plan and 'permitted development' constraints meant I wouldn't have sufficient height for a standard sized door. Evan (the joiner), the door, hinges and the locks set me back another £300, but hey, at least I didn't completely shaft a brand new door.
Outside shell – DONE
I'm a big fan of David Lynch who in one of his books writes:
"Some mornings, in a perfect world, you might wake up, have a coffee, finish meditation, and say, "Okay, today I'm going into the shop to work on a lamp." This idea comes to you, you can see it, but to accomplish it you need what I call a "setup." For example, you may need a working shop or a working painting studio. You may need a working music studio. Or a computer room where you can write something. It's crucial to have a setup, so that, at any given moment, when you get an idea, you have the place and the tools to make it happen.
When you don't have a setup, there are many times when you get the inspiration, the idea, but you have no tools, no place to put it together. And the idea just sits there and festers. Over time, it will go away. You didn't fulfill it—and that's just a heartache."
— David Lynch, Catching the Big Fish
I needed a set-up. I wanted power. Many, many sockets. I wanted light, I wanted dark. I do turbo training (fancy exercise biking, to the uninitiated), I like messing about with wood…and bikes…and other things. A cold, concrete floored box wasn't going to be enough.
Having fished around for quotes for an electrician (never accept the first quote!), I had five double sockets, an LED panel light panel and an extractor fan wired up, I insulated the walls and ceiling with semi-rigid rock-wool (I flippin' hate that job), clad the internal walls in 9mm OSB, used adjustable decking base cups to lay floor joists on the slightly wonky base, put down that green floor chipboard stuff and some delightfully cheap but seemingly hard-wearing lino.
I got some blinds and desk legs from Ikea, some of those adjustable shelf brackets schools used to have everywhere, and ripped up a load more OSB sheets for shelving and a work bench.
The workshop inside
The electrical work and fittings came to £490. Bearing in mind we needed the electric running from the consumer unit in the house and half way down the drive (and getting all of the sockets a boy could want), this seemed pretty reasonable. It cost another £800 to make the inside look properly habitable, but again, I wanted a safe haven from the ever-changing environment of an interior designer's house.
It's difficult to put an hour count on things, but after the first four days, the rest of the project happened over several weekends, completely finished after three months. If my records are half as good as they look, the whole thing came in at £3,350. Not only was this a hefty saving on the 'off the peg' options, it has insulation, electrics, double glazing, internal cladding, a big light, and a door they won't be levered off by a passing scoundrel (fingers crossed). Another bonus being that my mother no longer fears me having a third crisis and jacking in my job, as I have a skill to fall back on.
One year later, it is still warm (I have a couple of tube heaters that kick in when it's really cold), it's still dry, and I do not allow rogue items to stored – just a sensible amount of tools and paint. I am absolutely loving a space where I can train, tinker, listen to music, watch football, and just be. My stresses and strains melt away when I'm in there because it surrounds me with a sense of achievement, and my possessions that I love. I choose what goes on the walls, I choose how tidy it is. I have my set-up, and I'm not afraid to use it.
Here are some photos taken by her 'indoors' as apparently my phone pics haven't quite cut the mustard…
So there it is. The before, the during and the after. I've added a table below that gives you a breakdown of costs and where it was from. Obviously, for those of you looking to undertake your own build, find your local, well respected timber merchant and make sure you research the best possible materials for your outdoor building, whatever that may be. Good luck. We're all counting on you."
| Product | Supplier | URL | Actual Cost |
| --- | --- | --- | --- |
| Bricks | Milfords | https://www.milfordbuildingsupplies.com/hansonredblend | 64.5 |
| Damp proof membrane | Milfords | http://www.milfordbuildingsupplies.com/pvcdpc100.html | 2.76 |
| Timber 100x47 | Milfords | http://www.milfordbuildingsupplies.com/timber/eased-edge-softwood/timber-4x2.html | 240.42 |
| Restraint straps | Tool Station | https://www.toolstation.com/shop/Construction+Materials/d210/Builders+Metalwork/sd2797/Light+Duty+Strap+Bend/p77295 | 10.6 |
| Middle of cladding timbers | Milfords | http://www.milfordbuildingsupplies.com/rst-36-4750.html | 8.01 |
| Corner timbers | Milfords | http://www.milfordbuildingsupplies.com/rst-36-47163.html | 16.54 |
| Screws | Milfords | http://www.milfordbuildingsupplies.com/440reisserscrew.html http://www.milfordbuildingsupplies.com/590poziwoodscrews.html http://www.milfordbuildingsupplies.com/445poziwoodscrews.html http://www.milfordbuildingsupplies.com/3530poziwoodscrews.html | 65.64 |
| OSB sheets (roof) | Milfords | http://www.milfordbuildingsupplies.com/sheet-osb-180.html | 29.44 |
| Roof membrane | Trade Store | https://www.tradestoreonline.co.uk/Breathable-Roof-Membrane | 45.49 |
| Laths 38mm x 19mm | Milfords | http://www.milfordbuildingsupplies.com/slatelath-1938.html | 27.72 |
| Door / window return PVC | Premium Plastics | http://www.premiumplastics.co.uk/black-ash-pvc-soffit-board-9mm-938-p.asp | 37.04 |
| Window sill | Premium plastics | http://www.premiumplastics.co.uk/black-ash-internal-window-sill-cover-1047-p.asp | 40.2 |
| Dry verge | Kytun | http://www.kytun.com/p/tile-dry-verge-system-pvc-60mm-black-24m/c08pbl | 77.87 |
| Roof tiles / fixings | C&A Building Plastics | https://www.cabp.co.uk/Roofing-Sheets/Corrugated-Sheets/Onduvilla-Tiles/Onduvilla-Tile-Slate-106M-x-04M-Ideal-For-Sheds-Black_ROVTBK.htm | 235.31 |
| Vented cladding starter | Profile store | https://www.profilestore.co.uk/products/facade-profiles/ventilation-profiles/protektor-black-pvc-ventilation-angle-25mm-x-25mm-x-25m-1-length | 46.18 |
| Timber cladding | Estate Sawmills | http://www.estatesawmills.com/125mm-feathered-edge-timber/product/feathered-edge-boards-125mm-wide/ | 153.71 |
| Ventilation grill | Amazon | https://www.amazon.co.uk/dp/B074HBMVG7/ref=pe_3187911_185740111_TE_item | 6 |
| Fascia board / fixings | Premium Plastics | http://www.premiumplastics.co.uk/black-ash-upvc-fascia-capping-board-33-p.asp?_=&variantid=51 | 89.7 |
| Door frame | Howdens | https://www.howdens.com/joinery/door-fittings/door-frames/howdens-hardwood-door-frame-obj-sku-family-dfr0305 | 54.98 |
| Door | Door Deals | https://www.doordeals.co.uk/products/external-doors/solid-external-doors/redwood-tw-flb.aspx | 168.95 |
| Insulation | B&Q | https://www.diy.com/departments/knauf-earthwool-cavity-slab-1200mm-455mm-75mm/330686_BQ.prd | 111.7 |
| OSB cladding (internal) | Milfords | http://www.milfordbuildingsupplies.com/sheet-osb-90.html | 217.87 |
| Lighting | LED Panel Store | https://www.ledpanelstore.co.uk/led-panels/1200mm-x-300mm-led-panel-4000k.html | 63 |
| Extractor Fan | Toolstation | https://www.toolstation.com/xpelair-c4s-100mm-simply-silent-contour-extractor-fan/p78753 | 39.98 |
| Electrician | Rod Timmins | | 386.19 |
| Decking pedestals | Access Flooring Shop | https://www.accessflooringshop.co.uk/products/rda-1-ryn0-deck-adjustable-self-levelling-timber-deck-support-40-mm-56-mm.html | 124.15 |
| Floor joists and boards | Milford Builders Merchants | | 122.45 |
| Lino | | | 86.59 |
| Wood preserver | Amazon | https://www.amazon.co.uk/gp/product/B001GU4B1C/ref=ppx_yo_dt_b_search_asin_title?ie=UTF8&psc=1 | 35 |