So with all that's going on in the world right now, I am sure I am not the only small business that is feeling the strain. I posted something on Facebook last weekend about how working remotely is going to be the saviour of a lot of small businesses. In particular the service industry like mine. If we're all sat at home, staring at our four walls, wishing we had time to finally tackle that wallpaper stripping, bathroom remodel, gallery wall, playroom, kitchen reconfiguration (delete as appropriate), then THIS is a really good time to consider remote design. Our homes are a place to nurture, a place of safety and comfort, so there's no better time to throw your energies into something creative and productive. And if you need some input, then there are lots of businesses like mine that can help.
As an example of how it can work, I wanted to share a project I have been working on remotely for the last few months. A couple, let's call them Mr&Mrs S, recently bought a new property about an hour away from me. They wanted some help, advice and design input for their new project; a complete refurb and wrap around extension on a standard layout, 1930's semi.
Some before pics
I normally say no to this kind of work, as BIG renovations are way more difficult to work on remotely, but,
I'd already met these guys (albeit three years ago) for a two hour consultation at a previous property, so I'd got a head start on what they liked and didn't.
The house they had bought was literally next door to the house they are currently renting. They also worked from home, so in terms of managing and keeping on top of the project, they were pretty much on site 24/7. This made remote design much easier.
Here's how we began. Initially they emailed over their architects plans for me to take a look at:
Architects plans
This side and rear extension was to give them the much sought after open plan kitchen/diner family room with separate utility and downstairs loo. However, I wasn't mad keen on this layout for several reasons. I'll tell you for why…
1. The downstairs WC was given pride of place in the SW facing corner of the house. Meaning you will get the best light in the house whilst sat in here whilst reading the paper. Nice but seemed a waste. Especially when it was possible to add the downstairs loo in the Store room underneath the stairs, where they tend to end up in 3 bed semi's. So I moved that.
2. The Cloakroom/Utility had 3 doors coming off it, meaning no wall space for actual storage. It was basically a weird shaped hallway. So I re-drew that.
3. The sightline from the front the back of the house was blocked by the wall jutting out around the utility. This meant natural light would be limited in the hallway at the east end of the house. So I took that down.
4. I also didn't like where the living room door had been placed. It was going to cause a real pinch point for this family of four. How many of us have stuff sitting by the front door? All of us. So this would have been a bloody disaster.  It  also didn't give room for a seating arrangement that made sense with regards to where the TV was going to be, the door swung into the bay window and the front door would be visible directly from the living room. All in all, I didn't like it. So I moved that too.
Here's me working hard on the new ground floor layout using the exiting plans as a guide: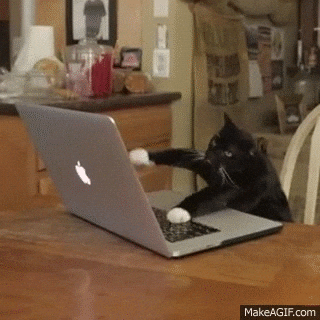 (In another life I was definitely a black and white cat)
And after a day's remote work, here's what I came up with:
The WC was now underneath the stairs. It's small, but by moving it, it now means you get to sit in the sunshine reading the paper on the sofa, rather than on the loo.
The Utility now has two straight runs of wall for a washer, drier and sink plus built in storage for coats and shoes. The pocket door into the kitchen/diner will help free up another sqm of floorspace.
The sightline now runs from the front to the very back of the house. Meaning borrowed light will travel down towards the hallway. Oh and I also added a window in the hallway on the south facing wall which will make a huge difference to the quality of light in the entrance and up the stairs.
The living room makes sense now, to me anyway.
Yes, I know I'm no architect and my drawings don't show the construction of the walls or anything, but the layout felt so much better.
---
So that was the ground floor plan re-drawn, along with the planning of their new kitchen layout. It was imperative this was done at the same time as signing off on the total ground floor plan. Like I've mentioned before, interior designers work from the inside out. So if something that's fitted, integral to a space needs to go somewhere, then I move the walls around it, not the other way around. Yes, that can sometimes mean structural stuff needs to be recalculated, but it's worth going that extra mile sometimes.
Ok so moving onto the actual design of the kitchen, which I worked on remotely too. And it's looking really exciting, so much so I wanted to show you guys where we're at with it all.
Mr&Mrs S's Kitchen Concept
The mix of birch ply and dark green cabinets with white solid surface worktop make for a strong Scandi inspired design. The open shelving has been staggered around the kitchen to connect the bank of cabinets at the back of the room which house the ovens, fridge freezer and a pull out larder.  The back of the peninsular will have some open storage for books and slim cabinets to house stuff for the kids. I've suggested narrow doors here to allow them to be opened without fouling on the dining table which is close by.
It took another day for me to design and draw up their kitchen based on the agreed ground floor layout and we've since spent about another day tweaking and honing in on some of the finer design details. Kitchens take time, the number of questions your builder will ask you is endless, so be prepared. We're now starting to work on lighting. I love these resin pleated pendants, but alas, it's a no from Mr&Mrs S. So more lighting research begins. All part of the process.
Another lighting option perhaps?
When planning a kitchen these are some things to consider, there are about a million, but let's start with some of these:
*TOP TIPS*
The triangle – the placement of the sink, hob and fridge. If these aren't within a few steps of each other, your kitchen will be user unfriendly.
Worktop directly by the oven. When ovens are set at waist height, make sure you have worktop close by, without having to traverse the kitchen. Nobody needs to be looking for a clear bit of workspace to plonk tonight's hotpot on.
Make sure your bins are integrated. Preferably pull out and by the dishwasher so you can scrape food into the bin and pop dirty dishes straight into the DW.
If you're one of those lucky ducks who has LOTS of space, then consider having two dishwashers. One that's on and another that's loading. The side of the sink pile up will be long gone. A luxury for sure, but for large open plan spaces this can make a BIG difference.
Cabinet fronts don't all have to be the same colour. Play around with different materials and make a design feature of this.
Open shelving. Great for those who are disciplined with beautiful crockery. Not great for those with novelty mugs or your mum's old dinner set from 1989.
ALWAYS incorporate what I refer to as a "life drawer" into your kitchen. If you don't have one (we don't) then you will have a less attractive "life pile" sat on the end of your worktop (we have that).
---
Right, I think that's it for today. I'll be back again with this project soon (all being well). In the meantime, I wanted to say,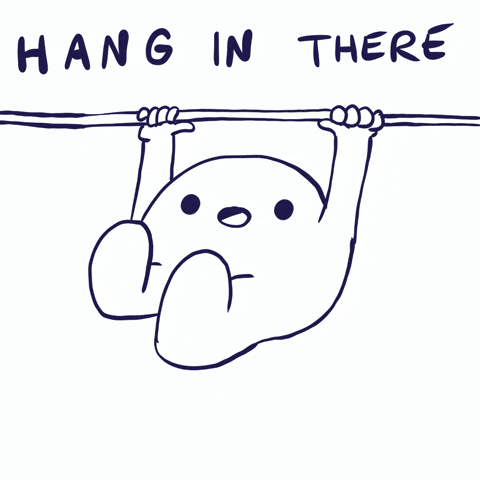 These are very strange times indeed. Nothing like we've ever experienced before. All we can do is take one day at a time, help one another as best we can and stay safe (and try and explain to our 70 year old parents why "popping out" isn't a great idea right now).
Lots of love to you all x