As an interior designer, there are several areas of home renovations that send shivers down my spine. And not the good shivers. They are, in no particular order:
Curtains (I've spoken at length about how much I hate them)
Bathrooms (hands down the hardest spaces to design and plan for)
Fires and fireplaces
When we moved into our home back in 2012, our living room was fitted with a log burner. It was by all accounts a really good one. But during our 6 years of owning it, I think it's fair to say, we didn't get on. It took oodles of time and effort to get it going and when it was going, it was fricking boiling. It was smokey. It gave me headaches. The last time we used it, it filled our living room with black smoke. It was then we found out we needed a new liner down the chimney. Cue about £1200 worth of work which we couldn't afford, so this rather expensive stove became a pricey but rather useless ornament. Sometimes I lit a candle and plonked it inside. In essence is was a large, cast iron tea-light holder.
After sitting unused for a couple of years, we decided to sell it. It's going to sound like I'm making the next bit up, but I promise I'm not. About two weeks before the log burner was due to be collected its new owner, I was contacted by ImaginFires to see if I wanted to review one of their Bioethanol fires.
Well I'd been curious about them for a while. I'd heard mixed reviews about the heat output etc, but having read just how easy they were to install….
take it out of the box
put it where you want (somewhere safe obv)
fill the fuel box with bioethanol
light it
chill out
… I was eager to have a gadge, especially as we had a freshly made space in the chimney breast.
They have lots of different styles and designs of stoves, so I spent some time reading up on them and checking dimensions. I finally chose the Malvern Black Bioethanol Fire which seemed about the right size and design for the room.
As bioethanol fires are smokeless they don't need a flue or chimney, which means literally no installation necessary. At all. From unboxing to a lit fire, it took us about 40 minutes, and that's only because we spent 10 minutes crushing boxes and packaging to go into the recycling. For me, and clients that yearn a real flame fire, but can't afford the necessary building works to accommodate a stove or gas counterpart, then these are a fantastic alternative.
I was kindly sent a set of ceramic logs, a box of a dozen, 1 litre bottles of fuel and of course the Malvern Stove. A 1l bottle of bioethanol gives you about 3.5-4 hours of burn time, which is great to get started early evening and leave until bedtime as the darker nights set in.
A box of 12 bottles is £35, giving you up to 50 hours of burn time, meaning it costs about…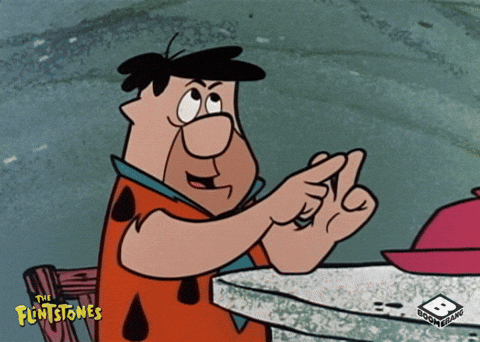 …. 70p an hour. Not bad eh? I can see us using this a lot of the winter months, especially over Chrimbo. Even better is that burning bioethanol is environmentally friendly, so a clean burn and a clean conscience.
The 3KW heat output is about the same as an electric heater set on medium (apparently? – I have no idea how warm/hot an electric fire is on medium?). It doesn't blast out heat like our old log burner, so I wouldn't recommend these as your only heat source in a room, but you can feel it. Definitely. Seeing and feeling the heat of the living flame (without a headache) really is rather lovely.
Initially, I was a little concerned about the steel stove feeling a bit lightweight compared to the old cast iron number we had previously. But actually upon arrival, I was impressed with the quality of finish. The only thing that gives it away a bit is the top where the vent is.
However, I've just spotted these on the ImaginFires website…
With an adjustable height option, this black flue anchors itself onto the top of the stove with the integrated magnets. Brilliant! Wish I'd flipping seen this before!
Close up of the fuel box and the ceramic logs – daytime
And in the evening
Time for a quick run down of the benefits of bioethanol fires taken from the ImaginFires website:
So there you have it. There are plenty of answers to FAQ and user videos on the ImaginFires website, so if I've not covered something here, chances you'll find what you need over there.
As always, I'd love to hear your thoughts on our new non-fuss fire. Are you one of those people out there that craves a real flame but can't quite afford to shell out for all the building and installation costs? If so, definitely consider bioethanol!
---
*Sponsored Post – Thank you to ImaginFires for very kindly gifting the Malvern Stove, a set of ceramic logs and 12 bottles of fuel as part of this review post. All words, opinions and images are my own (unless stated) and I only ever work with brands I really rate and think you'd like too.*