As you may remember, i've been having some trouble with the ole home office set up. My cheap-y Eiffel inspired chair had outgrown its comfort levels for the sheer amount of time I was now finding myself sat at a desk. Thank you to everyone that left super helpful comments on where to find a decent chair that might float my boat, I really appreciate you taking the time to help me and my crook back out.
Whilst I wasn't averse to buying a decent office chair. Ya know, a really good quality one (the amount of physio i'm currently having would have paid for a set of 4 good office chairs, so one really good one would certainly be a very cost effective move),  I was loathed to spend £300, £400, £500 upwards on a chair that I hated the look of. Like this guy…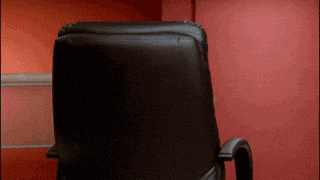 I know it's shallow to choose form over function, but I can't help it. The way something looks is as equally important to how something performs for me. And probably to a lot of other people actually. Because most people I know have to have their home office set up either in the corner of the living room, in a guest bedroom or on the landing, like me. So the furniture we choose for them is there for all to see.
Quite like the Slope… if only it didn't have castors…
Anthropologie Elowen Swivel Chair – £498
I came across these courtesy of Kimberly Duran of Swoon Worthy blog (thank you Ms D!) Absolutely gorgeous, but not quite right for my pad.
Here is my office chair wishlist:
Decent quality office chair. As in a chair made specifically for a long periods of sitting at a desk and working at a computer.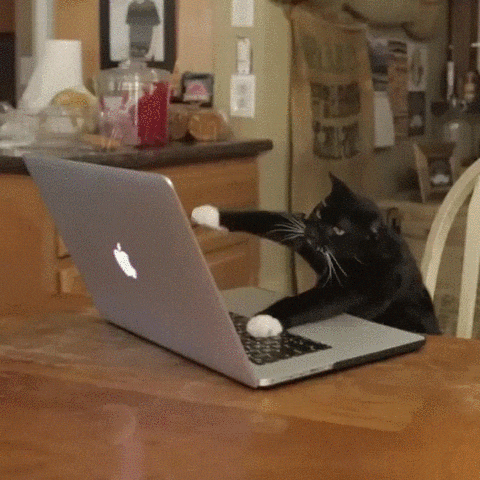 No castors. We have carpet and a rug, so they're pointless for me. I'm not swooshing between a fax machine and a printer. I sit and face the same way, typing. I also don't like how they look.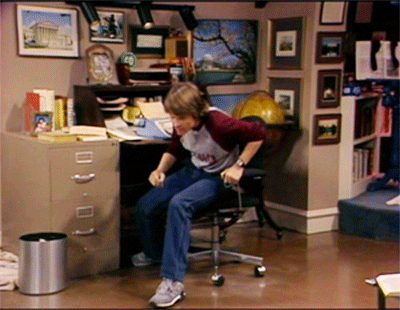 I would like to be able to swivel though. That'd be good and to be able to adjust the height so I can finally get my feet flat on the floor. My feet dangle at a standard 45cm seat height, so the ability to lower it down to small child height is a must.
Something with a higher back than I currently have. And for the chair to look half decent from behind. That's how we normally see our office chairs. Rarely from the front. The back view has to be clean, simple, no fussy gadgets and the like.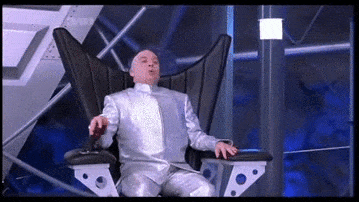 No leather. No chrome. No mesh. No arms. No plastic. No black. All those things scream office chair to me. Preferably i'd like something upholstered, blonde wood is good, metal too as long as it's not shiny, office-y chrome.
I'm sure you'll agree, I'm not asking for much am I!?
Affordable-ish, customisable options at EAMSI,  again spotted after another lovely comment from my post two weeks ago (thank you Lucy!), but alas too many no-no's on the looks list for me. I just can't hack shiny chrome.
Wayfair have the Beckett and Becker mid-century inspired, bentwood office chairs on their site (£138.99 and £169.99), along with this below which is pretty minimal for an ergonomic office chair.
Fjord & Co Osoyoos Office Chair – £139.99
.John Lewis Soren Office Chair – £379
I would have been quite interested in trying this swivel chair actually if it had been in birch, but the arms would do my head in, it's not height adjustable and the back is a little low. Looks gorgeous from the back though doesn't it!? Definitely an investment purchase at £379.
MADE.COM have a decent selection ranging from £70 to £180. Lots with castors and arms though….
For a part time home office, the Keira and Lule look rather attractive, but hard to see what back support they offer and again not height adjustable.
Office Chairs from MADE.COM
Argos Home Button Back Office Chair – £119.99
Not a bad option for a bedroom workspace set up. Height adjustable, swivel, no castors and looks decent from the back.
HOME Fabric Office Chair – Charcoal – £79.99
Unlike this one, which was looking so promising until I saw they've put a hunking big zip right down the back. Bad move Argos.
Ok so moving on…
At the same time as my office chair search, i'd been working on the Aquamarine project, which is a guest bedroom come home office, so as well as looking for an office chair for yours truly, I was also on the look out for an office chair that wouldn't look completely out of place surrounded by vintage goodies.
Cue Ikea. Now bear with me here. On first glance these chairs may look a little office-y, but let's just take a look shall we?
The LANGFJALL comes:
in four colours of fabric (blue, charcoal, beige and light green)
with optional arms
medium or high back seat
adjustable height
swivel base with either castors or fixed feet
arms and base comes in either white or black
It's basically a perfect pick n' mix of options to configure your ideal office chair set up with prices ranging from £90-£135 depending on which base, arm and chair height option you go for.
After a trip to Ikea to check out the chairs for the aquamarine project (and fill my boots with other goodies for this room), I plumped for the LANGFJALL in light green and black base.
And it worked out pretty well, the subtle green fabric blends in rather nicely with the walls and acts as a nice contrast to the mid-century desk.
This particular client wanted castors, which made sense for her as she has floorboards so will no doubt be swooshing between the desk and the…. erm… the other side of the desk? This little corner isn't quite finished yet, so don't judge but I added a lil blanket to soften the silhouette of the chair making this home office corner not feel out of place in a bedroom with Anaglypta on the walls.
This brings me back onto my own personal chair search. Whilst at Ikea (with back in spasm and my right thumb filled with pins and needles) it was time for me to just get a damn office chair and say adios to the Eiffel of pain.
And it was this at £100 that seemed to tick everything on my office chair wishlist. Yeah it's not the most beautiful chair in the world, I grant you that, but it's not black, plastic, chrome, leather, gadget-y and comes with the option of no-castors. WIN!
And here it is in my lil office. Sure, it doesn't photograph as nicely as my Eiffel chair, but my back has been so much better since i've a) lowered my seat so my feet plant flat on the floor and b) not had to pack out the chair with four million cushions to get me sitting up right.
I went with a white base to tie in the white Ikea Adil desk legs and Helmer drawers and the beige fabric to keep it light in this greyscale space. And of course an old sheepie thrown atop because a) it keeps the seat clean, b) feels nice and c) keeps the cat happy. I'll no doubt continue to look for the holy gail and will be sure to update you guys if/when I ever find it, but for today. I'm happy with this solution, well not happy, but i'm not unhappy. You know what I mean.
So, any chairs here you like the look of? Any you wouldn't mind having in your home? Has today's post helped anyone at all? I'm off to make some tea and toast…
SaveSave
SaveSave
SaveSave
SaveSaveSaveSave
SaveSave
SaveSave
SaveSave
SaveSave
SaveSave
SaveSave
SaveSave
SaveSave
SaveSave
SaveSaveSaveSave
SaveSave
SaveSave
SaveSave
SaveSave
SaveSave
SaveSave
SaveSaveSaveSave
SaveSave
SaveSave
SaveSave